日本語ページはこちらクリック
NEWS Click here for information on infectious disease prevention, vacancy, campaign information, etc.
Inquiry phone number: 050-3743-8206/Mail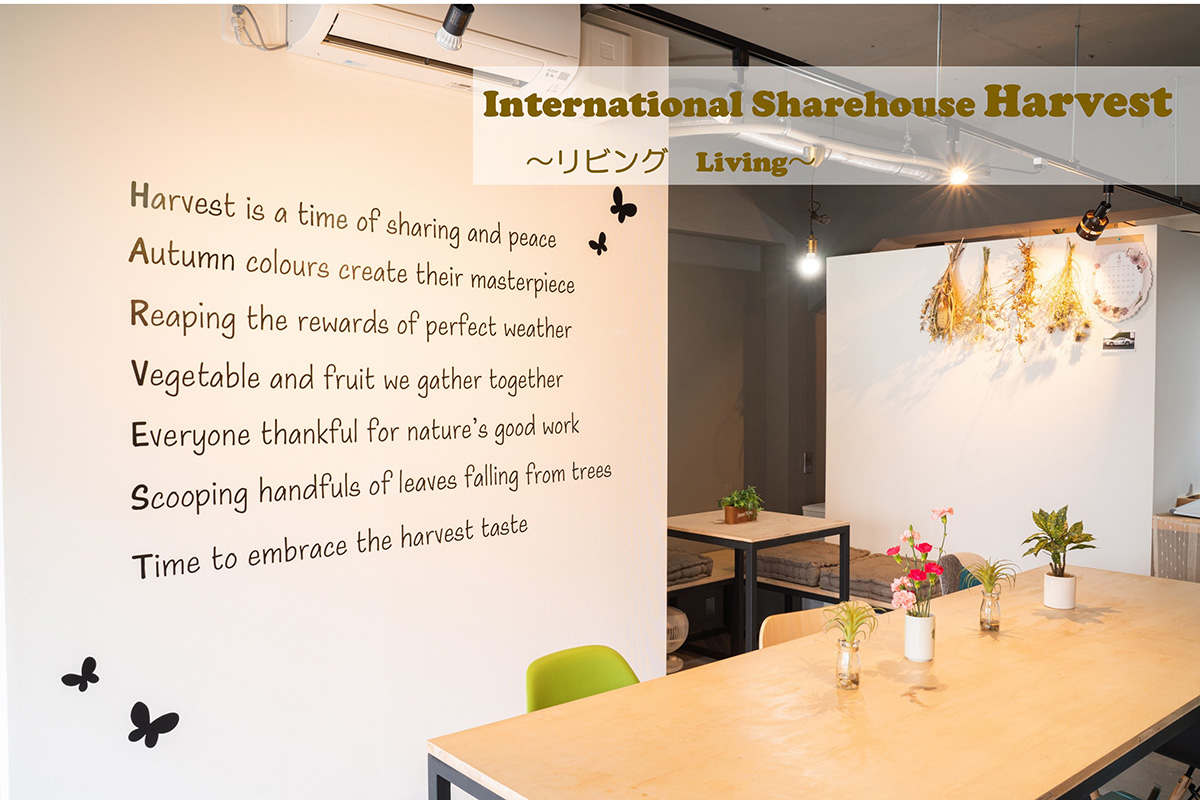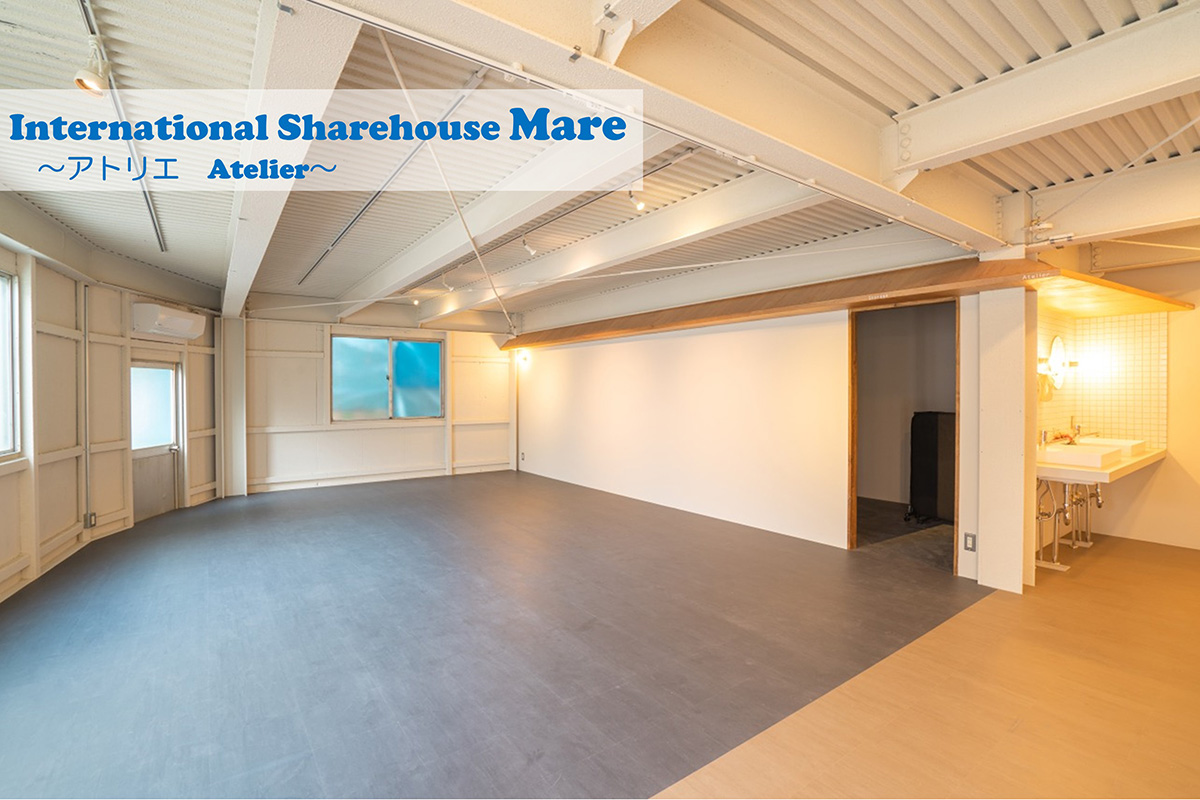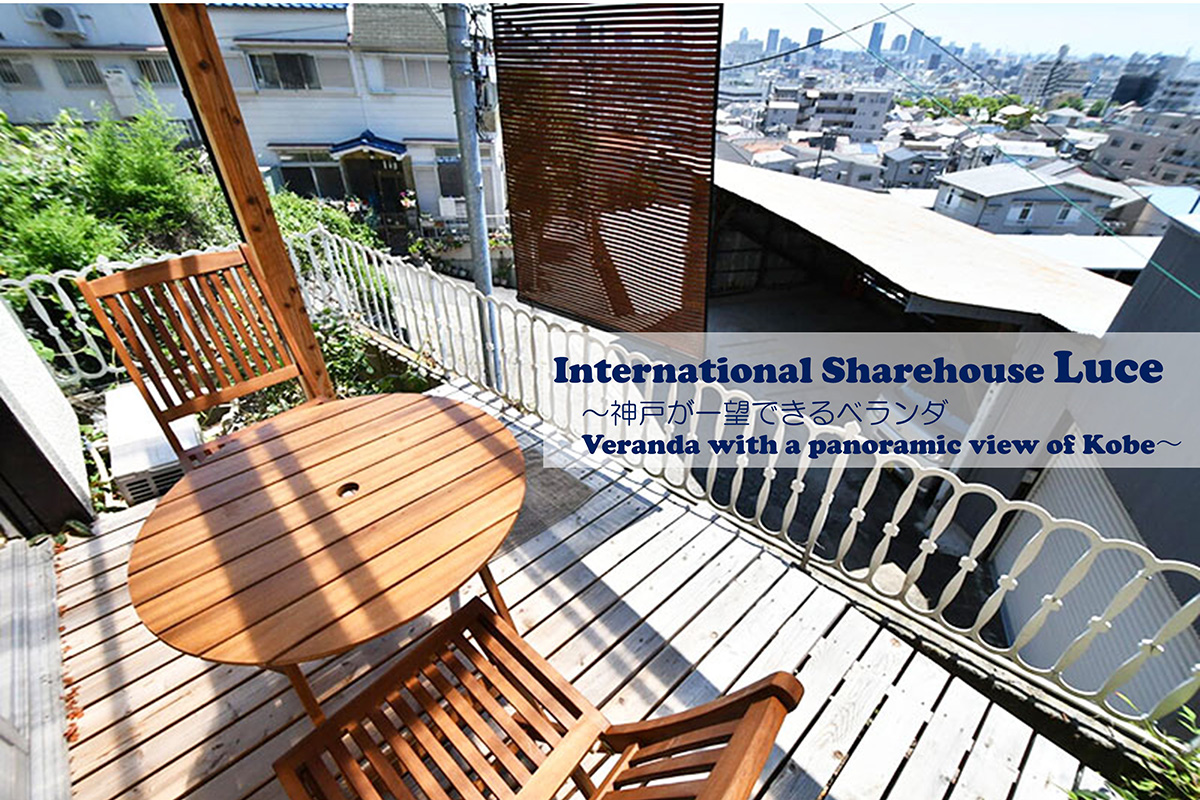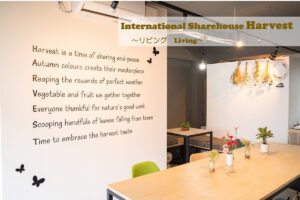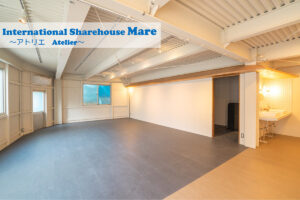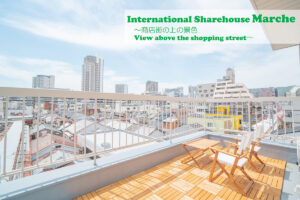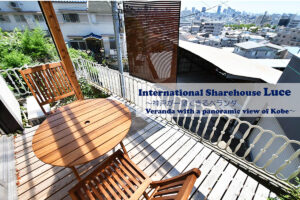 01
Concept
CONCEPT
Department Store of Life Opportunities
Share house residents from all over the world come together for a variety of reasons. People from all over the world have come to our share house for a variety of reasons, such as quitting their jobs to go on a workaholism, former 00 army, studying dance abroad, internships, graduating from living at home, going to college, and so on. The variety of triggers is like a department store.
 I hope that people will talk with each other in such a place, and that more new opportunities will arise in their lives. Because these people have overcome such a variety of obstacles to come to live in a share house, there is no limit to the opportunities they can encounter. There may be no problems that you can't overcome.
 We will create many opportunities that you can seize because you're living in a share house.
We focus on the following four points in terms of operation.

1 By having residents from overseas also move in, we have created an environment where international exchange can be created and shared while still in Japan.
2 The rules and systems we have developed over our 10 years of share house management ensure that everyone can live in harmony with each other.
3 We provide a better living environment by not leaving cleaning to the residents, but by having our staff clean the share house twice a month.
4 By making residents' rooms completely private, we create an environment that is both shareable and private, so that residents can be comfortable in any place according to their mood.
 No one is perfect. There are extroverted personality and there are extroverted one. There are people who like to hang out with others, and there are people who like to work alone in silence. Because there are various types of people, there are strengths and weaknesses. If that's the case, we should compensate each other. When we are in trouble, it is up to each other. That's why we should all support each other. We want this share house to be a place where anyone can live comfortably.
We hope that by meeting new people and experiencing a stylish space in a safe environment, you will be able to spend a fulfilling life and make friends for life.
We hope that everyone who moves in will have experiences that cannot be had living alone.
02
Please check Houses
Currently, we operate 9 share houses in Kobe city. Please check Machiake's share house, which is full of individuality and charm!
■ Check here for the share house!
■ Clickherefor information on vacancy,campaign information, etc.

05037438206 (representative phone)、info@machiake.jp
Please contact!
03
Messege from President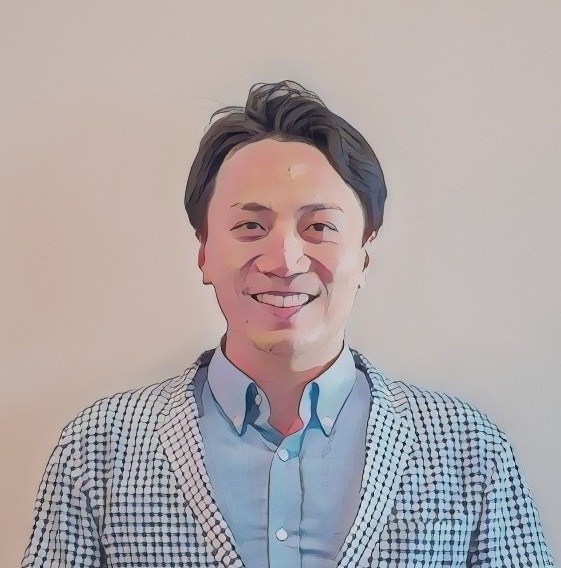 Nice to meet you, I'm Tamai of Machiake Corporation, the company that manages International Sharehouse.I would like to explain how we started the share house. It is a long story, but I hope you will take the time to read it.
In 2010, I became a company employee and tried my hardest, but somehow it didn't work out, I wasn't appreciated, I made mistakes, and my colleagues made fun of me. I left my souvenirs at home to take to sales destinations, and fell asleep during meetings with my boss's boss. Only my overtime hours were the longest. I was such an employee.
Until I became a company employee, I thought that if I worked hard, I could get results in whatever I did. However, even though I tried, it did not work out, and I spent many days feeling depressed and wondering what kind of problem I had. In such a situation, when I saw people who were being evaluated, I guessed that all I had to do was to think about what the company and my boss wanted me to do. However, I could not accept a life of striving for that all my life, and I was looking for something to devote myself to.
It was during this time that I came across a co-working space introduced to me by a friend from high school. People of the same age and from completely different backgrounds gathered there to discuss their dreams and society. I unintentionally stayed there until late at night. I thought that with this kind of meeting scene, even I, who could not adapt well to the company, might change. I realized that out of all the businesses I could find, a share house with a diverse group of people was the best place to have such encounters, and I decided to start one.
I posted a notice on an Internet bulletin board asking for share house mates to live in available rooms, and one after another, interesting people came to stay. An Italian who loves Mt. Rokko, a Taiwanese entrepreneur, and a Japanese muscle training fanatic. All of them were people who were determined and came to change themselves. Even though I often spend lazy weekends living alone, sharing my private life with active members has made each day more fulfilling.
From the Italians, I was moved by beautiful things and learned the joy of living; from the Taiwanese, I learned the spirit to challenge myself by changing my environment; and from the Japanese, I learned the strength to stoically carry out what I have decided to do. Although we are in completely different circumstances, I learned from them, "I want to do something new. I want to change. I want to do what I want to do. I will never forget the days I spent with friends who shared the same goal: "I want to do something new, I want to make a change, and I want to live the life I want to live. I also wished that more people with the same problems could experience this experience and live a richer life.
Unfortunately, there are few rental houses in Japan that are suitable for short-term residence with challenges, such as for foreigners or entrepreneurs, and even if there are, most of them are small, tacky, and surplus, not being chosen. We want to provide housing that is comfortable and stylish for people who are taking on challenges such as coming to Japan alone from abroad or starting a business, and we also want to create housing where people who want to do the same in the future can move in and interact with each other. We are in the share house business with this in mind, and currently operate 10 share houses.
Tomohiro Tamai, President of Mathiake Inc.
04
About Kobe city
Kobe City is characterized by a mild climate surrounded by the sea and mountains, where you can feel the rich nature and breeze, exotic townscapes, and many traditional shopping streets.
There are areas with exotic atmosphere such as foreign settlements, harbor land, Kitano Ijinkan, Nankinmachi, and areas with nostalgic shopping streets such as Shinkaichi and Motomachi shopping streets.
There is a night view from Mt. Rokko which is said to be worth $10 million, a liquor store known for Nadagogo, facilities that harmonize with the sea such as the Suma coast and Akashi Kaikyo Bridge, and there are places where you can feel nature such as Satoyama and Mt. Rokko climbing in Kita Ward.
Please come to Kobe once.