日本語ページはこちらクリック
NEWS Click here for information on infectious disease prevention, vacancy, campaign information, etc.
Inquiry phone number: 050-3743-8206/info@machiake.jp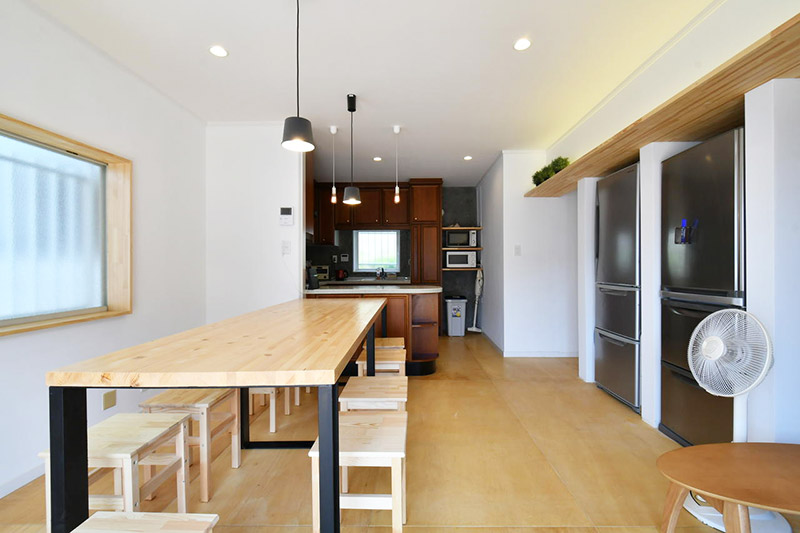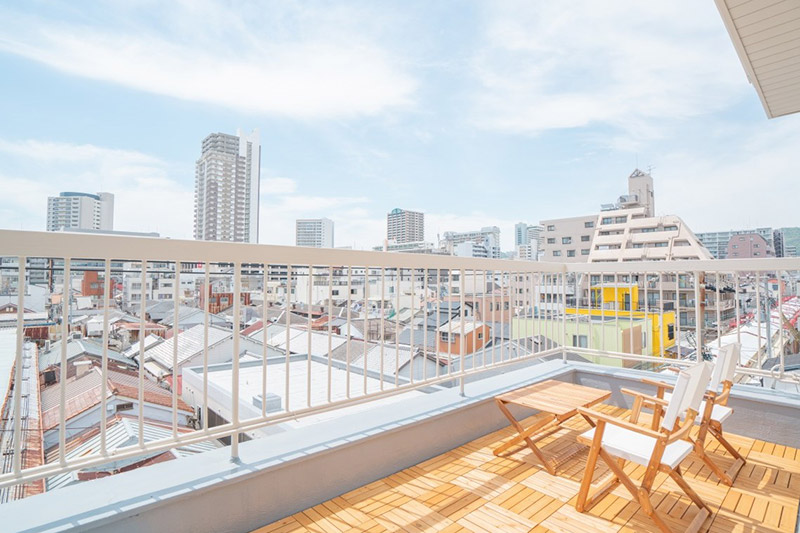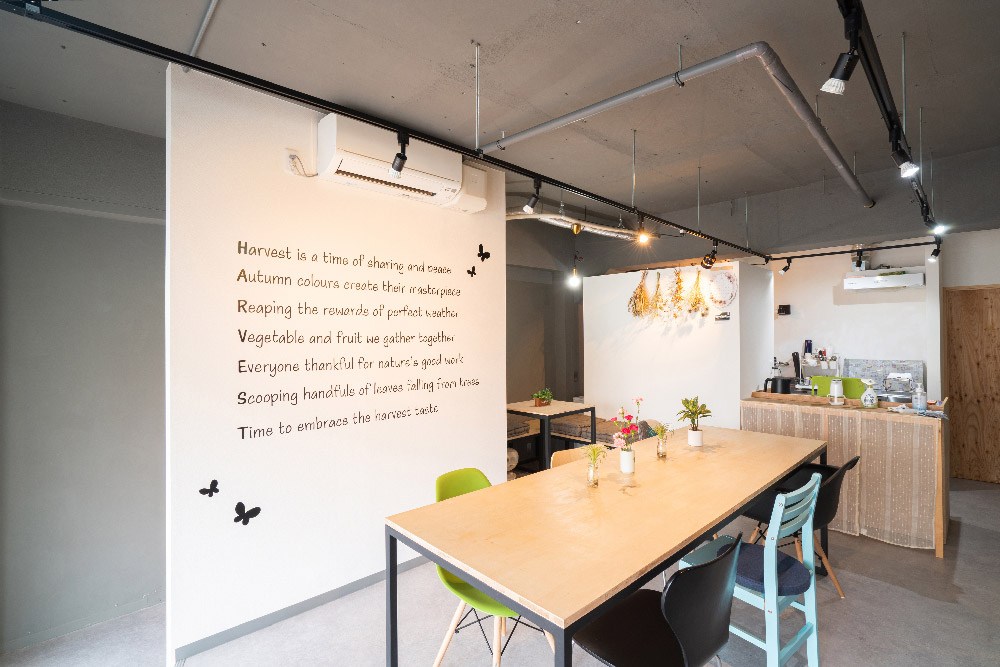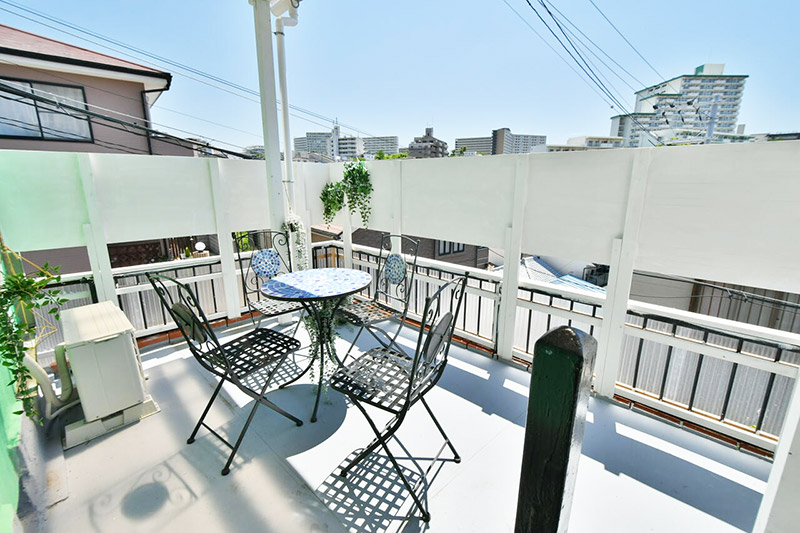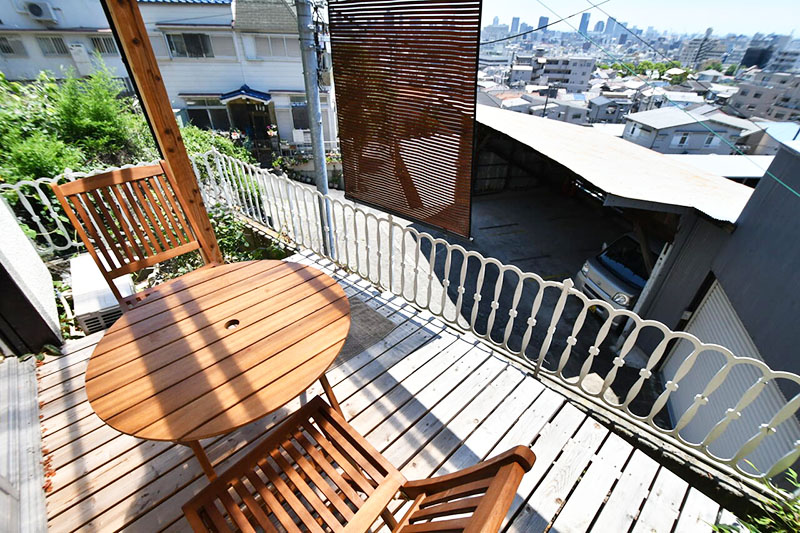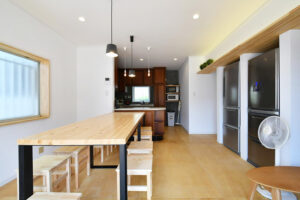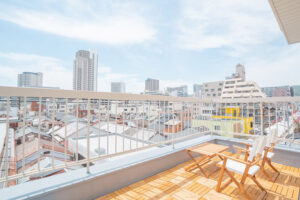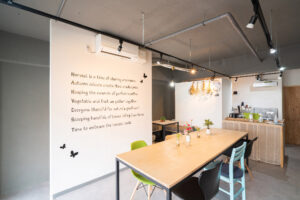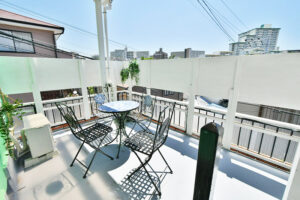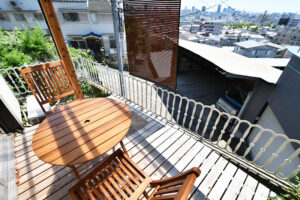 01
Concept
I want to spend days with stimuli, motivations, and a wide field of vision.
I want to change my daily life routine and enrich my life.
I want a friend who can be with me for the rest of my life.
It is a share house in Kobe city that responds to such thoughts. In Kobe, which has been fully renovated under the supervision of a designer and is full of exoticism with the sea, mountains and the sea, a lifetime of deep relationships with friends with various backgrounds, including foreigners, rather than ad hoc relationships. The days when you might make friends are the best environment for life-changing opportunities and daily-changing habits.
Find dreams and goals. And you will change and the future will change. Make lifelong friends. We would like all of you to have such an experience that we have gained in a share house.
Of course, safety and security are important. In addition to the house rules cultivated through the operation for 8 years, we have set up a general manager who has experience of moving into a share house and a manager in each share house, and we support not only the house but also other things as much as possible. Let's have fun, new discoveries, and warm days together.
02
Messege from Owner
I'm Tamai from Machiake Co., Ltd., which operates share houses and coworking spaces in Kobe City, Hyogo Prefecture.
I would like to explain how we started the share house. After becoming a member of society as a new graduate, I began to hear many words from senior employees, such as "Time goes by in a blink of an eye as you get older."
I had a fulfilling life when I was a student, and from the reaction of having been in contact with many attractive people, I felt a strong sense of crisis, saying, "I absolutely hate a life where every day is unforgettable." However, I don't have a strong hobby that I can devote myself to, and I don't have any new encounters between work and home. Engaging in the work given by the company, the sensibility to read the fashion also declines. I couldn't imagine "becoming a cool, charming and sophisticated adult" that I met in college before my current life.
Meanwhile, when I was looking for "the way I should go" in agony, I came across "a place (sharebase.InC)" that my high school friend introduced me to. People of the same age from completely different backgrounds get together to talk about dreams and society. I inadvertently stayed until midnight, and I thought that if there was such an encounter, I might change. And from among the many businesses, I realized that it was a share house that I could get such an encounter. I made up my mind immediately and bought a family-friendly condominium so that I could live with some of my friends.
When I posted it on the Internet and recruited sharemates to live in vacant rooms, interesting people came one after another.
An Italian who loves Mt. Rokko, a Taiwanese entrepreneur, and a Japanese who is a muscle tremor. All of them were people who came to make up their minds and change the environment.
I often spend weekends when I live alone, and sharing my private life with active members has enriched my day and day.
The Italians will teach you the joy of living by being impressed by beautiful things, the Taiwanese will teach you how to change the environment and take on challenges, and the Japanese will learn the strength of stoicism to do what you have decided. I was surprised.
The circumstances are completely different, but the only thing I have in common is "I want to do new things. I want to change. I want to live in style in my own way."
I want more people to enjoy this experience and live a more fulfilling life, and now I run 6 share houses.
03
About Kobe city
Kobe City is characterized by a mild climate surrounded by the sea and mountains, where you can feel the rich nature and breeze, exotic townscapes, and many traditional shopping streets.
There are areas with exotic atmosphere such as foreign settlements, harbor land, Kitano Ijinkan, Nankinmachi, and areas with nostalgic shopping streets such as Shinkaichi and Motomachi shopping streets.
There is a night view from Mt. Rokko which is said to be worth $10 million, a liquor store known for Nadagogo, facilities that harmonize with the sea such as the Suma coast and Akashi Kaikyo Bridge, and there are places where you can feel nature such as Satoyama and Mt. Rokko climbing in Kita Ward.
Please come to Kobe once.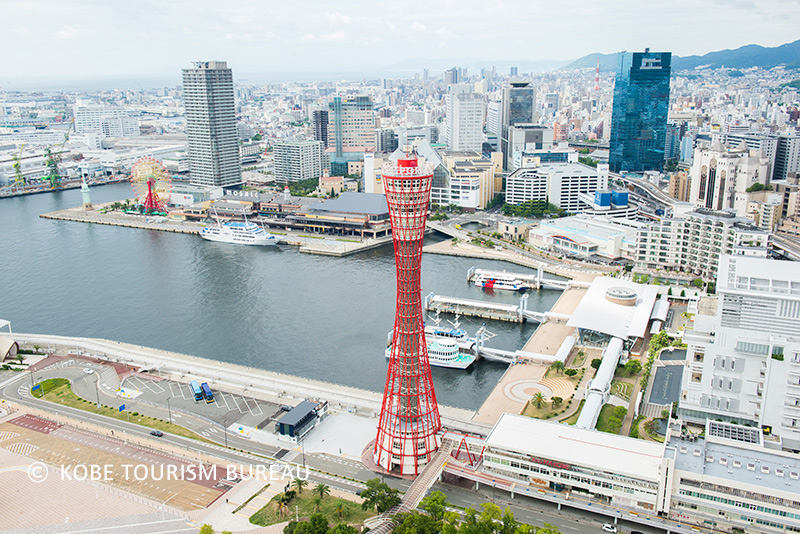 04
Please check
Currently, we operate 8 share houses in Kobe city. Please visit Machiake's share house, which is full of individuality and charm!
Each of the six sharehouses operates under the names International sharehouse MARCHE, VISTA, SOPRA, LUCE, Harvest, And Citrus.
Check here for the share house!
If you would like to see it
05037438206 (representative phone)、info@machiake.jp
Please contact!