日本語ページはこちらクリック
NEWS Click here for information on infectious disease prevention, vacancy, campaign information, etc.
Inquiry phone number: 050-3743-8206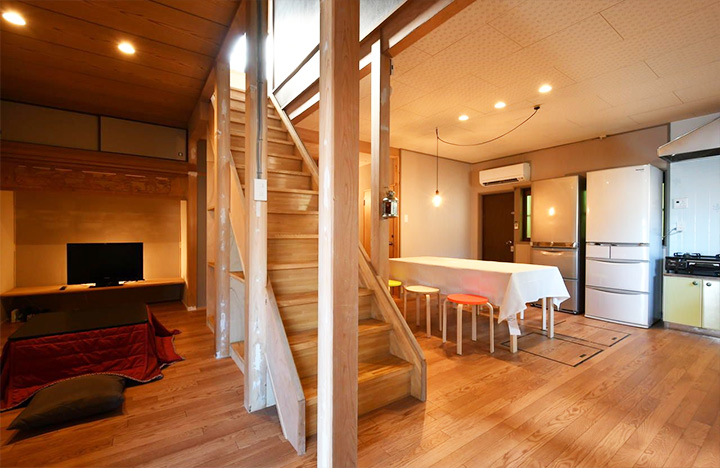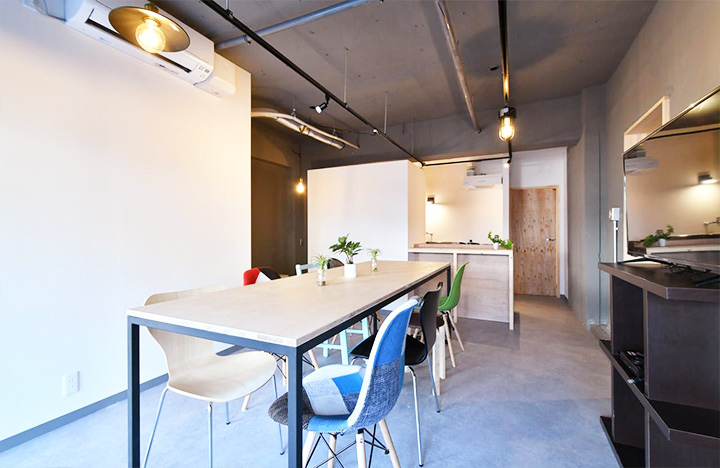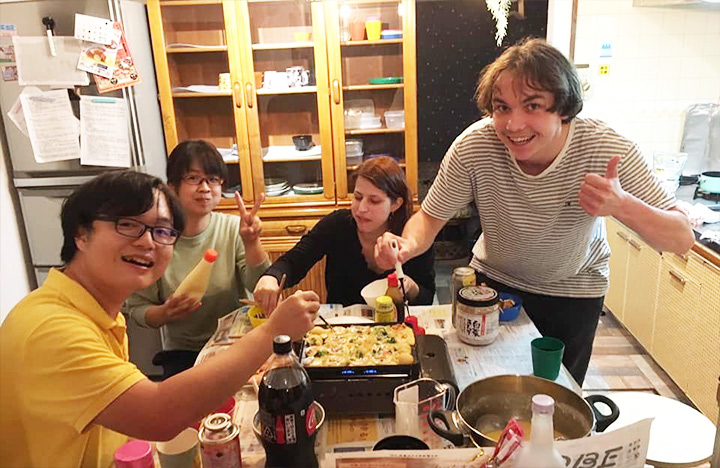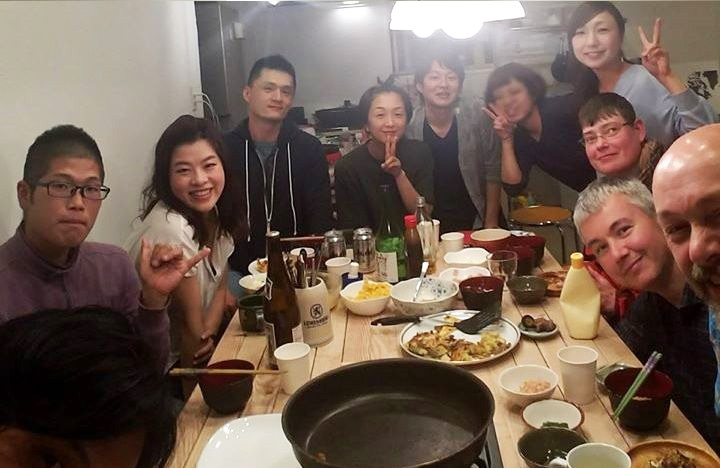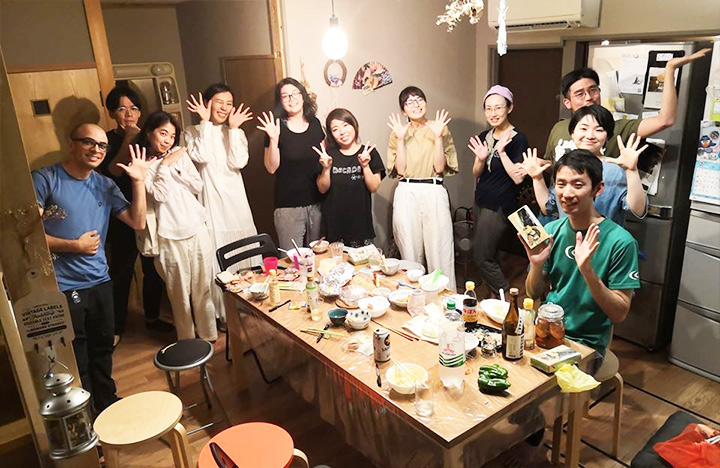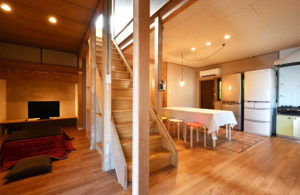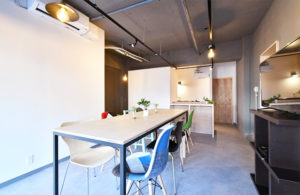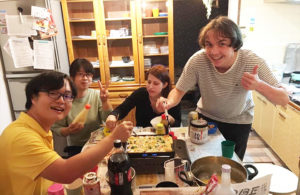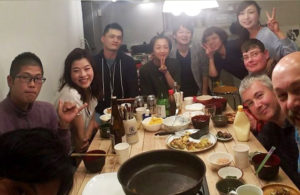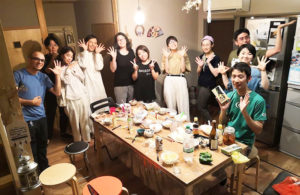 01

About us

"I'm Tamai from Machiake Co., Ltd., which operates share houses and coworking spaces in Kobe City, Hyogo Prefecture.

First, I would like to briefly explain how we started a share house. After becoming a member of society as a new graduate, I began to hear many words from senior employees, such as "Time goes by in a blink of an eye as you get older." As a reaction to spending a fulfilling life when I was a student, I felt a strong sense of crisis, saying, "It would be a waste of time as it is."
However, I don't have a strong hobby that I can devote myself to, and I don't have any new encounters between work and home.

When I was looking for "my own way" in agony, I came across "a place" that my high school friend introduced me to. And I realized that it was a share house that would change my life. I made up my mind immediately and prepared an apartment with many rooms.
When I posted it on the Internet and recruited sharemates to live in vacant rooms, interesting people came one after another.

An Italian who loves Mt. Rokko, a Taiwanese entrepreneur, and a Japanese who is a muscle tremor.

The "rich" everyday that I was looking for has begun.

The circumstances are completely different, but the days with my colleagues, whose only common denominator is "I want to do something new," became a lifelong memory.

I want more people to enjoy this experience and spend "rich and memorable days", and now I run 6 share houses.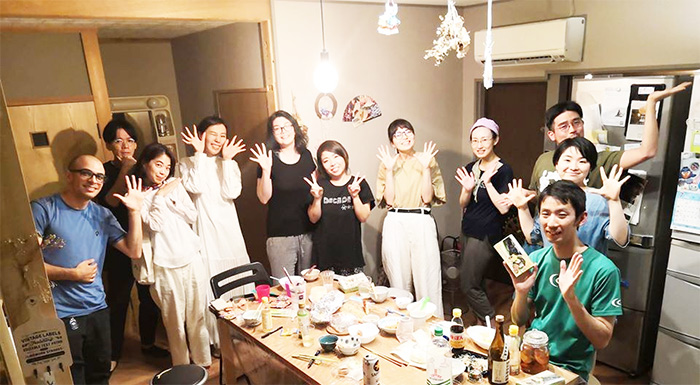 02

Consept

The name of the company is International Sharehouse, in order to realize the idea that "contact with people who have many differences" leads to the most "rich life". We have people from more than 20 countries around the world live. Please be assured that it is not limited to foreigners.

On the other hand, that alone is not enough to lead a comfortable life. In addition to the house rules cultivated through eight years of operation, a shared space where you can "exchange" and "follow your dreams", such as a garden and veranda overlooking the city of Kobe, a large wooden deck, a large kitchen, and a coworking space. We offer.

A manager is assigned to each share house so that you can spend your time with peace of mind.

"A memorable, moving day"

We are waiting for those who want to live such days.
03

About Kobe city

Kobe City is characterized by a mild climate surrounded by the sea and mountains, where you can feel the rich nature and breeze, exotic townscapes, and many traditional shopping streets.

There are areas with exotic atmosphere such as foreign settlements, harbor land, Kitano Ijinkan, Nankinmachi, and areas with nostalgic shopping streets such as Shinkaichi and Motomachi shopping streets.

There is a night view from Mt. Rokko which is said to be worth $10 million, a liquor store known for Nadagogo, facilities that harmonize with the sea such as the Suma coast and Akashi Kaikyo Bridge, and there are places where you can feel nature such as Satoyama and Mt. Rokko climbing in Kita Ward.

Please come to Kobe once.
04
Please check
Currently, we operate 6 share houses in Kobe city. Please visit Machiake's share house, which is full of individuality and charm!
Each of the six sharehouses operates under the names International sharehouse MARCHE, VISTA, SOPRA, LUCE, LAB., And Citrus.
Check here for the share house!
If you would like to see it
05037438206 (representative phone)、info@machiake.jp
Please contact!