Located on the mountain side of Kobe, a town of sea and mountains, we have renovated a building that was previously used as a summer resort (villa).
The theme is "Wa Resort". The walls that covered the living room were boldly removed to create a large space while making the most of the materials of the wooden pillars and clay walls. You can enjoy the sun on the south-facing edge and take a breather while watching the view of Kobe in the garden. The average size of the private room is 12㎡, and it is spacious.
The name "VISTA" is "view" in English. In a location with a panoramic view of Kobe's one million dollar night view, you can enjoy the atmosphere that is rich in nature and the air is delicious and calm. Would you like to spend a wonderful time with the people you meet in such a place?
▶VISTA YouTube
Room
【共用部】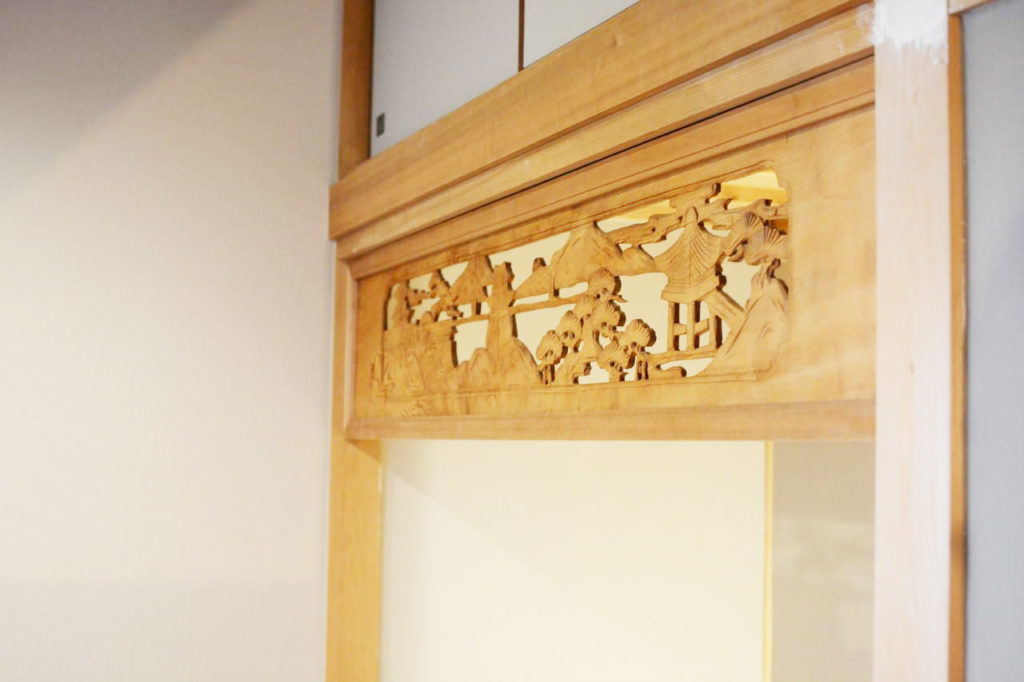 【Room】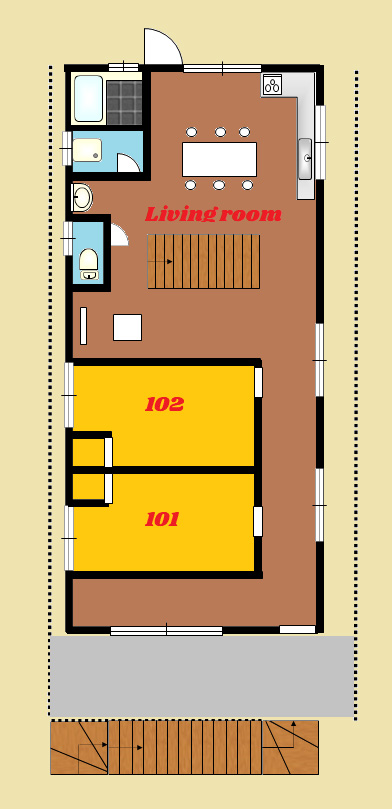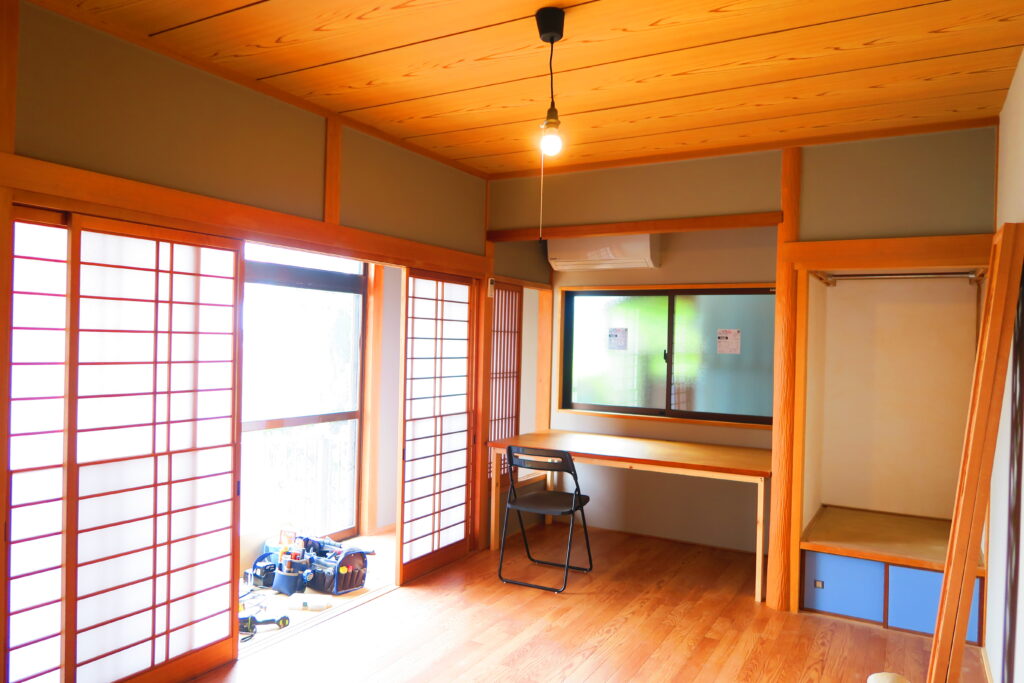 Rooms
| 部屋 | 広さ |
| --- | --- |
| 101 | 11.3㎡ |
| 102 | 11.3㎡ |
| 201 | 9.7㎡ |
| 202 | 11.5㎡ |
| 203 | 12.4㎡ |
| 204 | 16.5㎡ |
Address
1-5-12 Sannocho, Hyogo-ku, Kobe City, Hyogo Prefecture
Access
20 minutes by bus from JR Sannomiya Station
15 minutes by bus from JR Motomachi Station
15 minutes by bus from JR Kobe Station
22 minutes on foot from Minatogawa Station on the Kobe Municipal Subway
There is a house in the back of the Hirano shopping district, just northwest of the center of Kobe. You can also go to the center by bicycle, and the Kobe Municipal Bus, which has 4 to 11 buses per hour, is convenient.
Stores
Convenience store (Lawson) 10 minutes walk
Supermarket (TOHO store) 9 minutes walk 5-minute walk from Minatoyama Onsen (natural hot spring)
Hirano shopping street (liquor store, bakery, restaurant, massage shop, bank) 7 minutes on foot
Requirements
Requirements 18 to 40 years old 
Regardless of gender
Foreigners welcome
Please present your ID (passport/resident card for foreigners) and emergency contact information when you move in. In addition, minors need parental consent form.
Facilities
Living room, kitchen, kotatsu, dining table, TV, microwave, hammock, various cooking utensils, toilet, powder space, washing machine, clothes-drying space (with roof), refrigerator, garden, veranda, free internet
Others
Management
We have one manager at each share house to support everyone's lives. Also, unlike a share house where the management company and the owner are separate, we are a share house where we can talk directly with the owner. We can respond smoothly. Cleaning is done on an on-duty basis. Clean it carefully so everyone can use it comfortably.
Event
Sharehouse events include welcome parties, farewell parties, fireworks, barbecues, etc., but many of them happen accidentally because of the common hobbies with sharemates. We recommend that you leave yourself in the flow with an open mind and try various things with your sharemates.
Cost
One of the advantages of a share house is the initial cost. The initial cost is only 11,000 yen. A desk, chair, and bed are also provided, so you can spend a reasonable price even during a short stay.
Friends
Family and friends are welcome to stay ♪ When you stay, please contact the common line group in advance. Please pay 500 yen per night. Family members and friends should also say hello to other sharemates. It is better if you have souvenirs for your sharemate.
Flow of moving
Those who wish to move in are kindly requested to have a preview including an interview. We want you to know the concept and atmosphere of each share house. Then, we will talk to you briefly and move in to those who thought "I want to live!" *Presentation is not mandatory for foreign residents.
1.Contact

2.Visit

3.Deposit payment

4.Determination of move-in date

5.Signing of contract, payment of monthly rent

6.Moving
The above is the basic flow. We respond flexibly according to your situation.