You can find the your lovely house
Lemon is a small old house that was fully renovated in February 2022. It was renovated under the supervision of a designer, including a cute woody kitchen and stylish washroom space. Each room has been made full of individuality with a sense of warmth from the wood, including a loft and a bed made from a closet, making use of the original structure, so please come and take a look. This is a women-only house with 4 residents. Would you like to start a new life in your own unique room, feeling the warmth of nature from inside and outside of the building?
room
【共用部】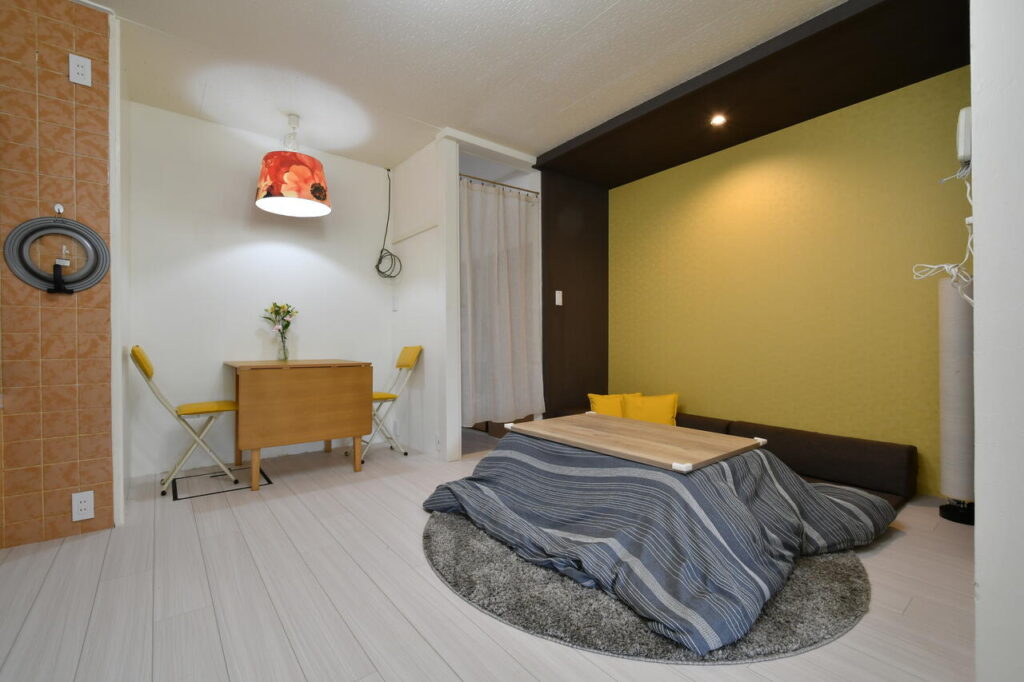 【Room】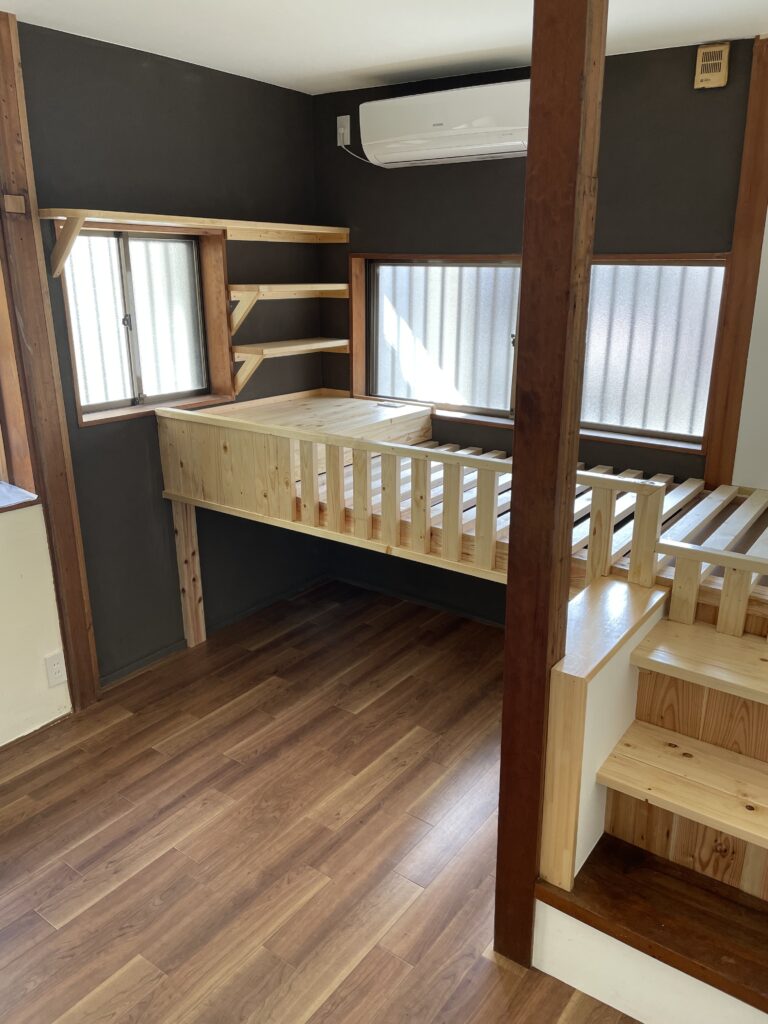 Rooms
| 部屋 | 広さ |
| --- | --- |
| 101 | 9.8㎡ |
| 201 | 12.8㎡ |
| 202 | 16.5㎡ |
| 203 | 12.1㎡ |
Address
兵庫県長田区長田天神町1丁目6-11
Access
・8 min. walk to Nagata Sta. on the Kobe Electric Railway
・3 min. walk to bus stop "Nagura Shogakko-mae"
*Access to the center of Kobe (Sannomiya)
・15 min. to Kobe Sannomiya Sta. from Nagata Sta. on the Kobe Electric Railway( with 1 transfer)
・22 min. between bus stop "Yumeno-cho 2-chome" and "Sannomiya-cho 1-chome" on bus number 7
・25 min. between bus stops "Nagura Shogakko-mae" and "Kobe Ekimae" on bus number 40 and 110
Stores
・6 min. walk to Lawson
・5 min. walk to 100 yen Lawson
・12 min. walk to Co-op Kobe
・2 min. walk to grocery store "Nakamura"
・8 min. walk to Marugame Seimen
・4 min. walk to Kobe Fusao Post Office
Requirements
15 years of age or older (Minors must sign a contract in the name of a parent or guardian)
Women only
Foreigners welcome
When moving in, please present your ID (passport/residence card for foreigners) and emergency contact information. Minors must also have a guardian's agreement (guarantor's signature).
Facilities
Common Area: Cute Western-style dining room / Kitchen where cooking is fun. We have created an environment that is enjoyable on your own, but becomes more enjoyable with others
Facilities: refrigerator/microwave/toaster/electric kettle/vacuum cleaner/washing machine.
Each room: Air conditioner/bed frame/desk and chair
Others
The above is the basic flow. We respond flexibly according to your situation.