Living naturally in the city. We renovated this share house with a share house designer in September 2018 with the image of such a lifestyle. Sopra" means "up" in Italian, and it expresses our hope that you will enjoy and enrich your life more than before living in the house. In fact, many of our residents take on new challenges, and those who have started their own businesses cannot be contained on one hand. The house is stylishly decorated in white, and has a stylish wooden deck. You can also enjoy the international exchange that only an international share house can offer. Why don't you come and walk upward with us?
The nearest station is Itayado Station, which is a very lively area with Sanyo Electric Railway and municipal subway lines running through it. There is a large supermarket and a lively shopping street, so you will have no trouble with your daily shopping.
room
【共用部】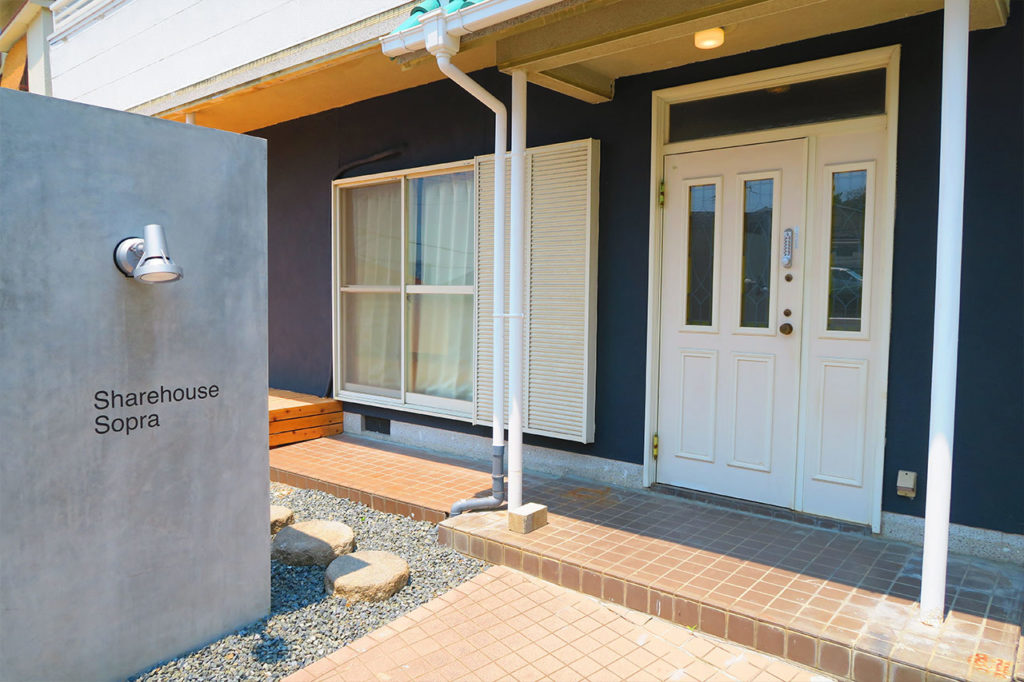 【Room】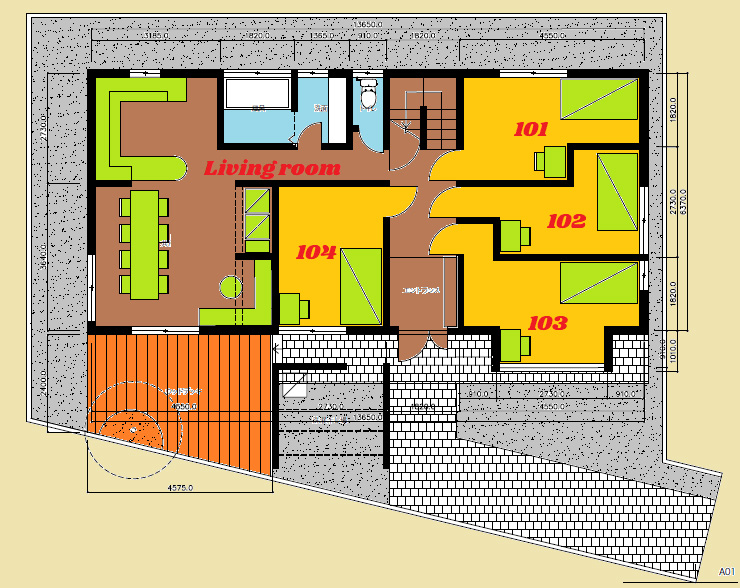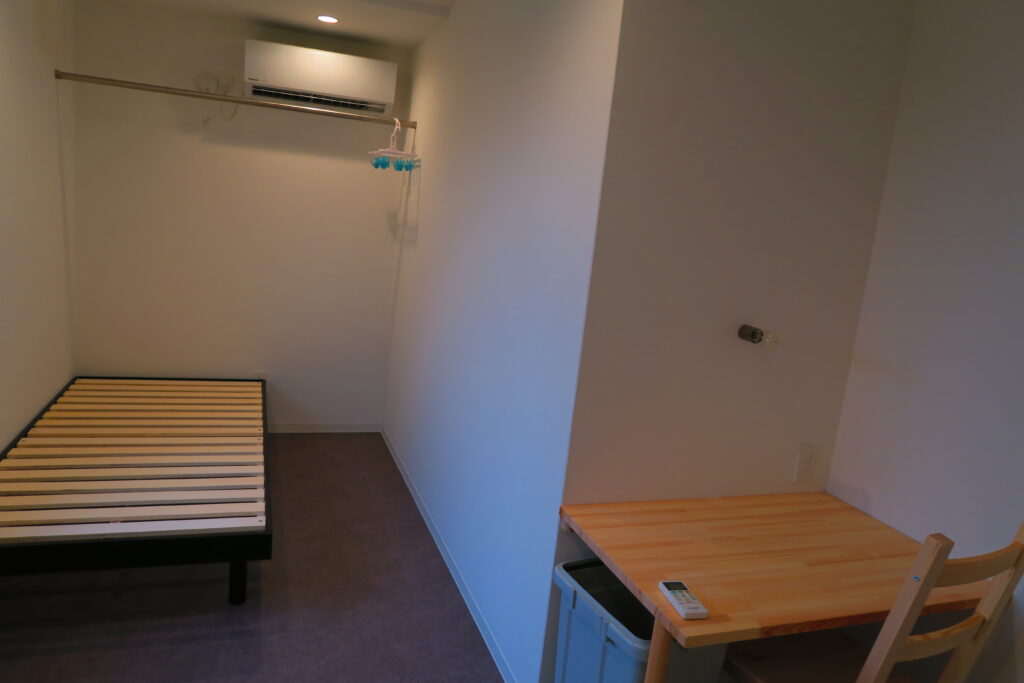 Rooms
| 部屋 | 広さ |
| --- | --- |
| 101 | 9.0㎡(5.6畳) |
| 102 | 9.0㎡(5.6畳) |
| 103 | 10.6㎡(6.5畳) |
| 104 | 8.8㎡(5.4畳) |
| 201 | 8.6㎡(5.3畳) |
| 202 | 11.7㎡(7.2畳) |
| 203 | 9.1㎡(5.6畳) |
| 204 | 10.3㎡(6.4畳) |
| 205 | 8.8㎡(5.4畳) |
Address
4-9-16 Gonoike-cho, Nagata-ku, Kobe City, Hyogo Prefecture
Access
12 minutes walk from Kobe City Subway, Sanyo Electric Railway Itajuku Station, 11 minutes walk from Sanyo Electric Railway Nishidai Station,
It is a 17-minute walk from JR Shin-Nagata Station. As it is located on a hill, the time required for going and returning will vary.
Stores
There are convenience stores, restaurants, cafes, supermarkets, banks, and Suma Ward Office around Itajuku Station, and it's always lively.
Requirements
15 years of age or older (Minors must sign a contract in the name of a parent or guardian) 
Regardless of gender
Foreigners welcome
Please present your ID (passport/resident card for foreigners) and emergency contact information when you move in. In addition, minors need parental consent form.
Facilities
In addition to the 25 m² living room, we also have a 13 m² wooden deck that can be used for barbecues. We have installed a roof in 2020 so that it can be easily used for telework. There is a system kitchen, two refrigerators, and a desk for eight people. Each room is equipped with air-conditioning, beds, wooden desks, chairs, and hanger racks so that additional items are minimized.
Others
Management
Each share house has a caretaker to support your daily life. The management company cleans the rooms twice a month, but please be sure to clean the room each time you use it. Also, unlike share houses where the management company and owner are separate, this share house allows you to speak directly with the owner, so improvements can be made smoothly.
Event
Sharehouse events include welcome parties, farewell parties, fireworks, barbecues, etc., but many of them happen accidentally because of the common hobbies with sharemates. We recommend that you leave yourself in the flow with an open mind and try various things with your sharemates.
Cost
One of the advantages of a share house is the initial cost. The initial cost is only 11,000 yen. A desk, chair, and bed are also provided, so you can spend a reasonable price even during a short stay.
Friends
Family and friends are welcome to stay ♪ When you stay, please contact the common line group in advance. Please pay 500 yen per night. Family members and friends should also say hello to other sharemates. It is better if you have souvenirs for your sharemate.
Flow of moving
Those who wish to move in are kindly requested to have a preview including an interview. We want you to know the concept and atmosphere of each share house. Then, we will talk to you briefly and move in to those who thought "I want to live!" *Presentation is not mandatory for foreign residents.
1.Contact

2.Visit

3.Deposit payment

4.Determination of move-in date

5.Signing of contract, payment of monthly rent

6.Moving
The above is the basic flow. We respond flexibly according to your situation.