■profile
Public service worker from Los Angeles, California, America(in my twenties)
■Why did I choose this share-house?
At first I was mainly considering the price and location, but every Machiake share house met those needs, so the determining factor ended up being the beautiful view you can see from my room. The share house is named "Vista," and just as it's named, has a beautiful view that overlooks Kobe city. I was entranced by that view and chose to live in Vista. Besides, it is only one bus away from my workplace, and is located in a quiet neighborhood, which is the perfect environment for me since I have been prioritizing studying for graduate school.
■Lifestyle in the share-house
In general, I spend my time studying while admiring that view from the window in my room. However, I would feel empty inside if that was all I did, so I try to congenially spark up conversation with my housemates when meeting them in the shared living spaces. Since I prepare my breakfast every morning, I often greet everyone good morning and have short enjoyable conversations. I also make plans for us to hang out with each other on occasion.
■Personally, what are the pros of a share-house to you?
Becoming well-acquainted with my housemates. The more I speak with them, the more I feel relaxed and a sense of belonging at home. Also, by doing so, I was able to participate in a local community garden with one of my housemates who is interested in farming and got to know the local community. Moreover, I was not limited only to my share house, but was able to participate in Machiake's international share house community, which holds events where it's easy to mingle and make friends.
I also appreciate the environment where we can mutually accept each other's sense of values. As a foreigner, I feel a sense of relief having around other foreigners, people who are accustomed to my sense of values, and Japanese people who can understand them. I am also grateful that having these people around allows me to grow accustomed to the Japanese lifestyle in a relaxed atmosphere.
■Your message for those considering moving in
I think you should deliberately consider what your needs are and if any of them align with the following, take the leap of faith and move into the share house. If you are looking to interact with people you normally would not be able to interact with, wanting to leave the nest and attempt a new lifestyle, or if you want to become well acquainted with foreign people and become familiar with their culture, I recommend trying out the share house life. Besides, the people managing Machiake's share houses are extremely nice and make the necessary procedures easy for you, and I honestly think Machiake would be your best choice.
---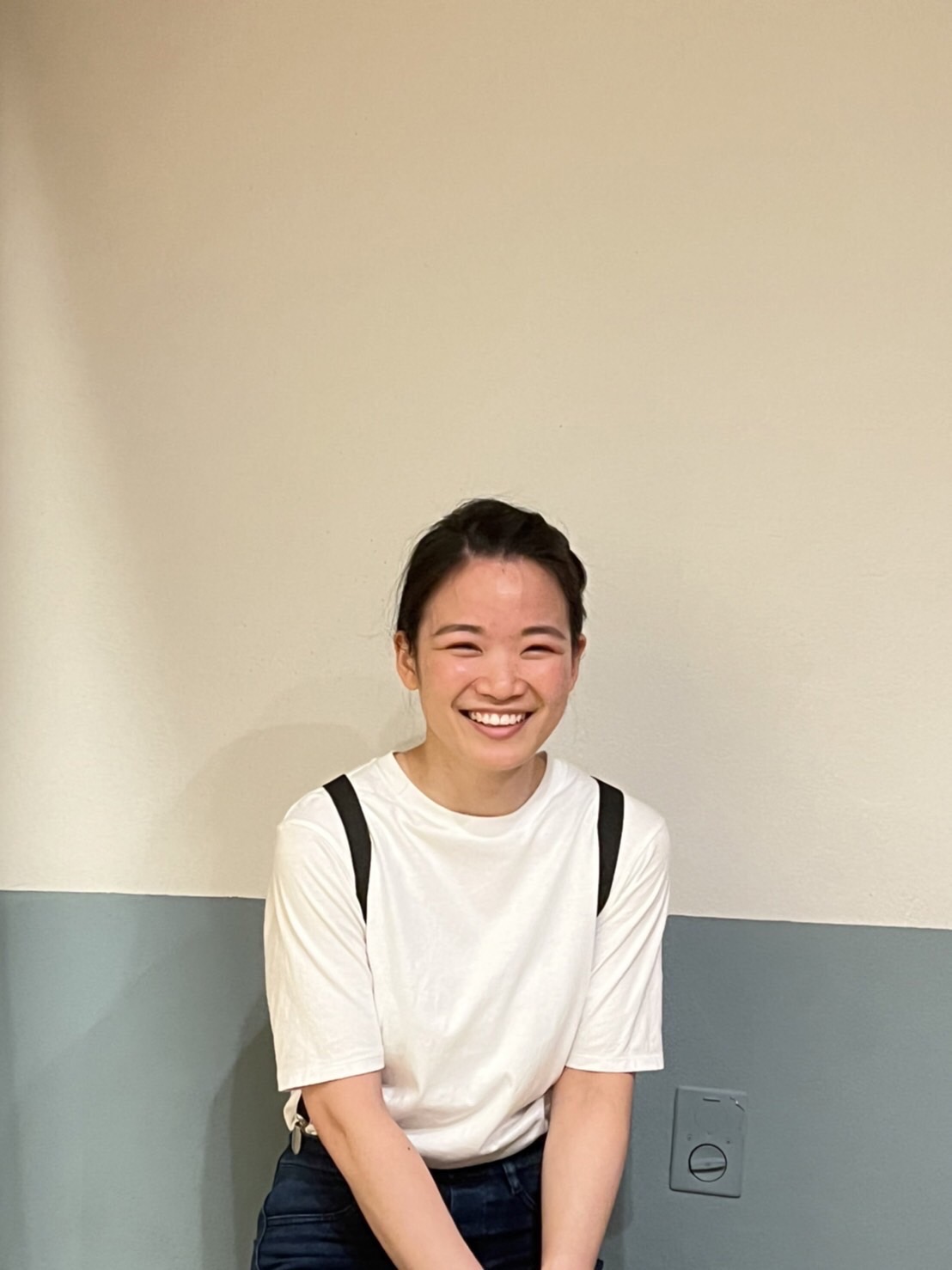 ■Profile
Professional cook, Malaysian
■Why did I choose this share-house?
One of the reasons was the boredom of living alone, which I'd experienced for 2 years after coming to Japan.
I went to see a few share-houses around Kobe, and decided that Marche was the best fit due to it being near the stations, the reasonable price as well as the size of the kitchen.
■Lifestyle in the share-house
Even though we have our individual rooms, I always find myself in the Japanese-style living room with tatami mats and a low table. It's just a perfect space for having a meal, reading and just chilling with the rest of the mates.
A few of the house-mates are into coffee so we even have midnight coffee sessions a few times a week!✨
■Personally, what are the pros of a share-house to you?
Personally as an introvert, I find that staying in a share-house allows me to make friends easily outside of my workplace. We would go for road trips somewhere or go cycling or hike a mountain on our rest days, and I really enjoy that. As days go by we know each other better and become more like family. I also like cook and bake during my free time so it's great to have someone to help me eat the food and share the calories!
■To those who are considering a share-house
For those who want to interact with different people from different backgrounds, I would highly recommend a share-house. Definitely also arrange a room tour before you decide, if you can! It would be even better if you can come when some of the housemates are around so you'll get an idea of the community here.
■轮廓
厨师,来自马来西亚
■选择房子的理由
之所以选择住share-house 是因为厌倦了在日本的独自生活(笑)感觉好无趣。
参观了几家合租房屋后,Marche 对我来说是最好的,因为通勤方便,价格便宜,厨房也很大。
■如何在共享房屋中消费
虽然有自己的房间,但因为抵不过榻榻米的魅力,我总会在日式的客厅里过时间。
室友中有很多咖啡爱好者,所以我们都会在客厅开深夜咖啡厅、一起喝咖啡。
■我很高兴我搬进了合租屋
对于有点内敛的我来说,其中一个优点是能够在工作之外结交朋友。假日我们会一起去爬山、骑自行车、开车去找绝景等。久而久之,大家越来越像一家人,下班也会不知觉地期待回家。我个人也喜欢做饭做甜点,和大家一起吃会更好吃呢(笑)。
■对于那些正在考虑搬进来的人
如果您想和各种各样的人互动而正在考虑入住,我建议您来看一看。如果可以在其他室友在的时间来参观的话那会更好!这样您就可以实际上看看自己和其他的室友搭不搭,更好下决定。
---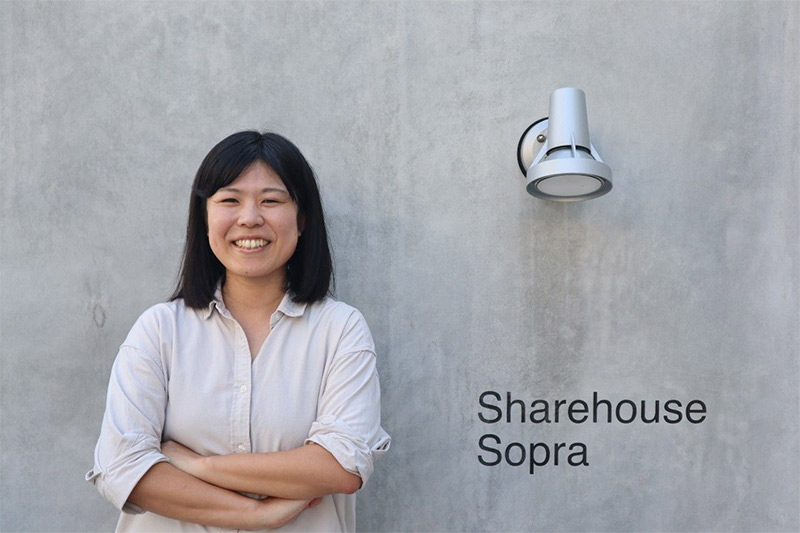 ■profile
Office worker from Aichi prefecture (30s)
■Why did I choose this share-house?
The living room/kitchen, which is a common area, is large and the view from the terrace directly connected to it was good.
■Lifestyle in the share-house
In my private room, I crawl like I did when I live alone. I like to use my living room like a cafe, and on weekends I have coffee in the large kitchen, read a book, and chat with my housemates. Sometimes I do muscle training and yoga on the terrace.
■Personally, what are the pros of a share-house to you?
When I got home and had dinner in the living room after work, the housemates who came home naturally gathered in the living room and it was a lot of fun to spend time talking and talking together. Having the opportunity to talk to friends outside the company who have different ages and experience, I feel refreshed and refreshed every day.
■Your message for those considering moving in
I think some of you may have anxiety about living together. Every international share house has a private room with a lock, so if you want to be alone, you can spend it in your own room. On the other hand, many housemates are sociable members, so if you want to stay with someone, you can go out to a shared space such as the living room or kitchen and have a friendly environment. If there is a house you are interested in, please go visit and feel the atmosphere of the share house.
---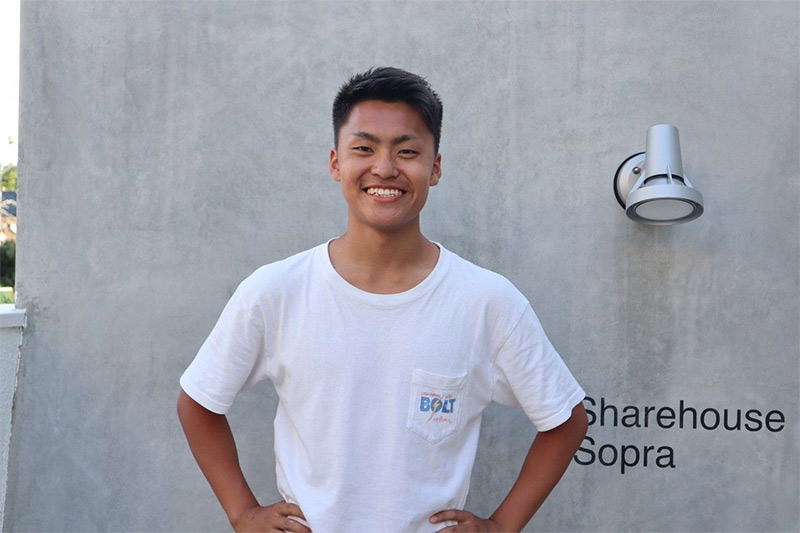 ■profile
University student from Kyoto
■Why did I choose this share-house?
I liked talking to people (other than ease and location)! I went to the tour and heard that many people, including working adults, live in it, so I thought it would be fun and chose it.
■Lifestyle in the share-house
When I study or work, I usually stay in my room, and at other times, I usually live in a common living room. It's fun to cook in a large kitchen, so I spend all day wondering what to cook today (laughs).
■Personally, what are the pros of a share-house to you?
The best part is that I have more opportunities to talk to people! I live in 9 people so I can communicate with someone in the living room. Talking with people who you wouldn't normally meet in college will broaden your perspective on the future! I also appreciate having friends who do yoga in the morning with their housemates, cook food, and do something together when they come up with it.
■Your message for those considering moving in
The feature of the share house is that many residents are exchanged and you can meet various people. I'm glad I lived because I was influenced by all my housemates and I had the opportunity to look back at myself. I also lived alone, but I have no complaints about living together. Personally, I want to try something! I would like people who think that they should come!
---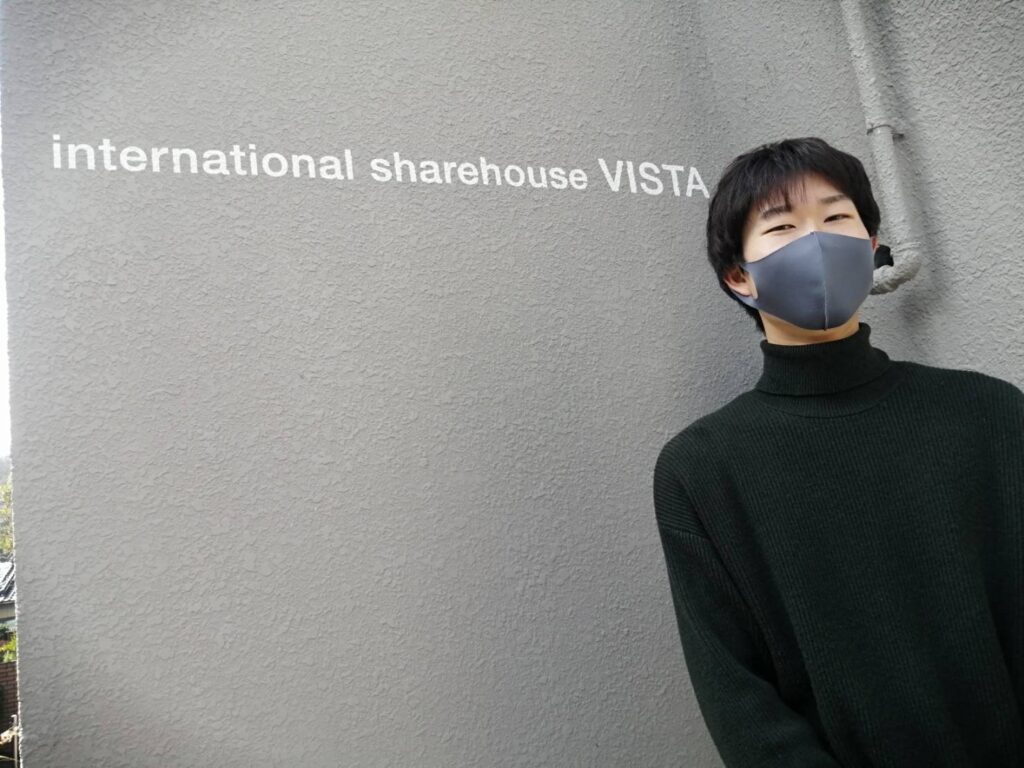 ■Profile
office worker from Tokyo (in my twenties)
■Your reason for choosing this share house
Because it is cheap and the room is large. I chose VISTA because I thought it would be nice to be able to have my own space in such a nice room. Besides, it is convenient for transportation, and It is nice to be able to get to Sannomiya within 20 minutes by bus that comes every 10 minutes.
■How you spend your time at your share house
I basically play games in my room. When I'm tired of playing games, I read in a hammock, study with a kotatsu, and have a conversation with other residents in the living room.
■Things you're glad about having moved in
I can enjoy my life with people with various values. You can feel free to talk to people who are rarely involved, such as Belgians, backpackers, and middle managers at the company, and hear their experiences.
And also it's easy to make friends. Because the rent is cheap, you can live even if you waste money on gaming PCs, iPads, and getting a large motorcycle license. You can have various experiences even if you are in the first year of working life, and you can afford to pay.
■Your message for those considering moving in
Actualy if you move in, everything will be all right. People who want to increase their network or have no friends should move in. The hurdles for moving in and out are not as high as in general rental, so if you have a small amount of luggage, you may want to try moving in.